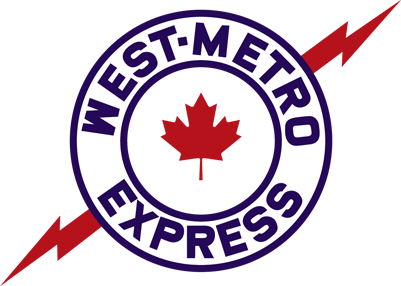 West-Metro Express has seen many changes since its inception on September 30, 1978. We started as a small company with our headquarters in Downsview and a set of local boundaries as our pick-up and destination points. We have come a long way since then.
We now service all of the GTA and Southern Ontario and are continually expanding our facilities and adapting our fleet to better serve our customers and their specific shipping and handling needs. When our customers speak, we listen.
In 1995, we introduced our warehousing and distribution facilities seeing there was a demand for convenient and flexible warehousing and distribution services. It is a service that is both cost-effective and time saving for our customers and needless to say, hassle-free. As a result, we saw ourselves having to move to a larger facility to accommodate the demand by our customers.
Committed To 100% Customer Satisfaction
Being a leading shipping company, our goal is to become the first choice of customers looking for carrier and warehouse services. We strive hard to understand, fulfill and exceed your supply chain needs with round-the-clock road transportation. Our core values include:
We, at West-Metro Express, are committed to our customers, and we aim to provide them with the best service. This has been our approach since day one and continues to this day.
Well-maintained Fleet.
Same Day Delivery.
Round-the-clock Service.
Single Source Shipping.
Time Bound Services.
Easy & Safe Transportation